3.7 Gallon Galvanized Oval Tub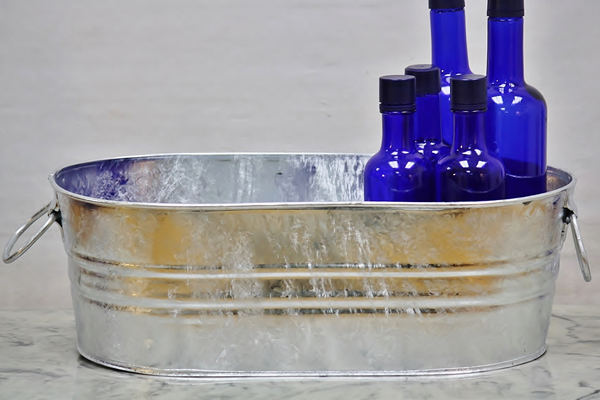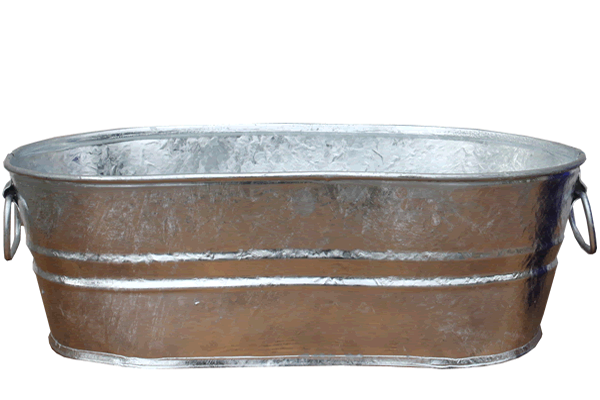 Click image to zoom in


Dimensions(inches):

Height: 6 1/8 inch
Top Width: 10 1/8 inch
Top Length: 18 3/8 inch
Bottom Width: 8 5/8 inch
Bottom Length: 16 1/4 inch
(1 review)

3.7 Gallon Galvanized Oval Tub with Label
Obo3gltb
Qty:
$

3.7 Gallon Galvanized Oval Tub without Label
Obo3gltbnl
Qty:
$

Galvanized steel tub with protective zinc coating. Sturdy design features a wire reinforced top rim, offset ridged bottom for minimal wear to the tub underbody, and body swages for added strength. Easy carry handles effortlessly tote ice and drinks, pulled garden weeds, animal feed or whatever else your everyday homestead chores require. Quality made for day after day use, water-tight iced refreshments, rustic planting, or for anything storage you only buy once in a lifetime.
The 3.7 gallon galvanized trough holds about 21 standard beverages (12.7 ounces). Hot dipped zinc coating that prevents corrosion when kept outside and around any holes created for drainage.
Tub finish is rough. May have sharp edges.

Please Note: This Tub will ship with a manufacture's label on one side of the tub, Unless you purchase the tub without the label.
Your order ships same day if ordered before 2 pm EST Monday-Friday to arrive anywhere in the Contiguous United States within two to seven business days of our receiving your order. This item may be shipped to Canada, Alaska, Puerto Rico and Hawaii and arrives within eight to fourteen days.

Customer Reviews
Click here to add a review or comment