Metal Planting Pails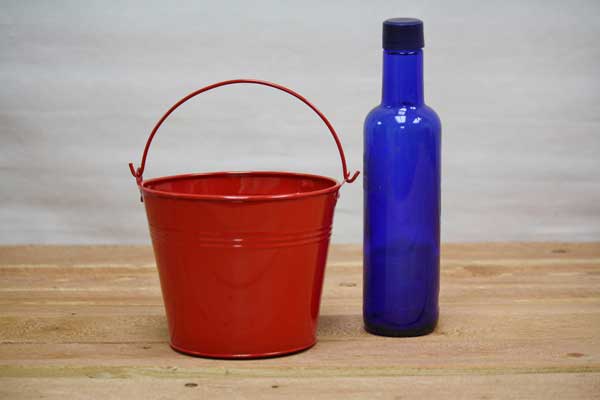 Click image to zoom in
Click color to select a different color


Dimensions(inches):

Height: 5 inch
Handle Height: 8 1/2 - 9 inch
Top Diameter: 6 inch
Bottom Diameter: 4 1/2 inch
Your order ships same day if ordered before 2 pm EST Monday-Friday to arrive anywhere in the Contiguous United States within two to seven business days of our receiving your order. This item may be shipped to Canada, Alaska, Puerto Rico and Hawaii and arrives within eight to fourteen days.

Select Color:


These buckets make good pots for cut flowers, decoratively rustic planting containers, old fashioned wedding bucket decor or vintage organization containers for your grandma's kitchen. 1.5 quart metal flower buckets just like these display hearty flower arrangements and healthy plants. No place for all the fresh cut flowers? Not Anymore! The optional plastic watertight liner won't leak; plants will live! Two regular drinks or one wine bottle will fit like intended gifts into these buckets. You can't go wrong with any color or style of these pails.
Use the chalkboard pail to write a message to tell guest to help themselves to an individual wrapped candy or maybe use as a tip jar on your bar.

*Please note that these buckets are not guaranteed water tight, an optional plastic liner can be purchased to aid in it's ability to hold water.*

Customer Reviews
Click here to add a review or comment
I have use these for snacks and they work great. I agree that I would not store food in them.