Hammered Copper Tub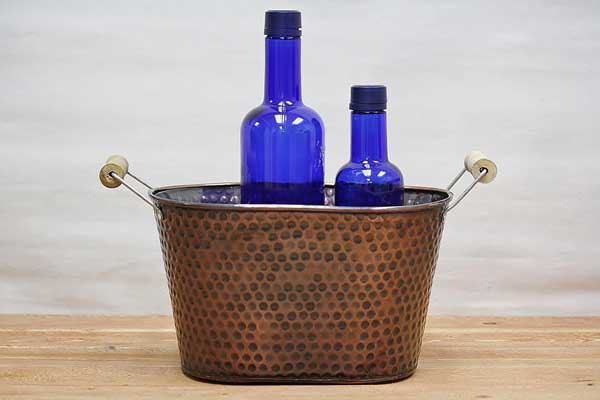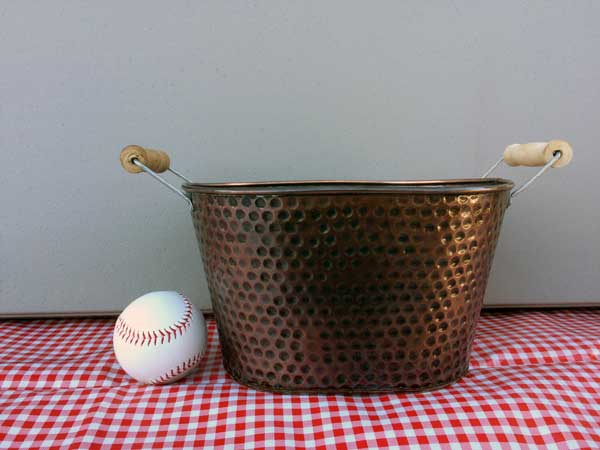 Click image to zoom in


Dimensions(inches):

6 height
7 handle height
10.25 top length
13.125 overall length
8.125 top width
8 bottom length
5.5 bottom width
Your order ships same day if ordered before 2 pm EST Monday-Friday to arrive anywhere in the Contiguous United States within two to seven business days of our receiving your order. This item may be shipped to Canada, Alaska, Puerto Rico and Hawaii and arrives within eight to fourteen days.

This metal tub features a weathered, hammered finish that adds a bit of vintage flair to your home. Fill it with an attractive silk flower display and place it on your coffee table, or use it to store magazines and books in your living room. With this hammered copper tub you will never have to worry about clutter in your living room again!

Note: This bucket is not guaranteed to be watertight. As such, an optional plastic liner can be purchased.

A similar yet smooth copper tub is available here.
Shop our larger rustic copper tub here.
We also offer a large and square copper bin to keep larger items in their place.
Two more sizes of hammered copper buckets are here.
Shop our complete line of copper buckets and tubs here.