10.5 Gallon Galvanized Tub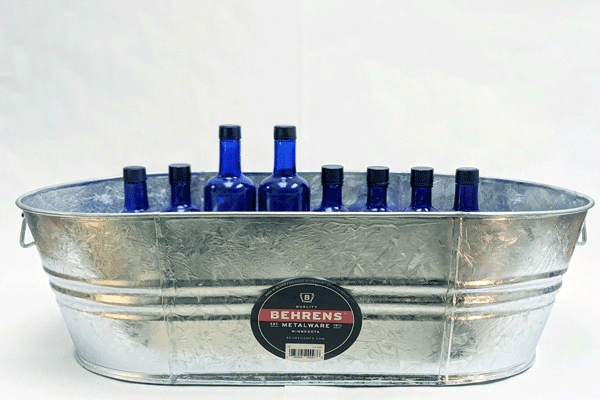 Click image to zoom in


Dimensions(inches):

Height: 9 3/8 inch
Top Width: 14 5/8 inch
Top Length: 27 1/2 inch
Bottom Width: 11 1/4 inch
Bottom Length: 23 1/4 inch

10.5 Gallon Galvanized Tub
C6228423
Qty:
$

This hot-dipped galvanized tub will last for decades thanks to its wire-reinforced rim, body swedges, and offset bottom. Corrosion-resistant zinc keeps it from degrading in even the toughest of conditions. Pick it up by its sturdy handles and carry tools, weeds, or animal feed all around your property, then store it outside without a second thought. Serve up to 40 standard beverages on ice in this galvanized tub.

Note: This item ships with the manufacturer label. Remove label with a hair dryer to leave no sticky residue.
Note: This item's rough finish may result in sharp edges.

We also offer this tub in 16 gallon and 7.5 gallon sizes to suit all your needs.
Shop all our galvanized garden tubs here.
Your order ships same day if ordered before 2 pm EST Monday-Friday to arrive anywhere in the Contiguous United States within two to seven business days of our receiving your order. This item may be shipped to Canada, Alaska, Puerto Rico and Hawaii and arrives within eight to fourteen days.