Food Oxygen Absorbers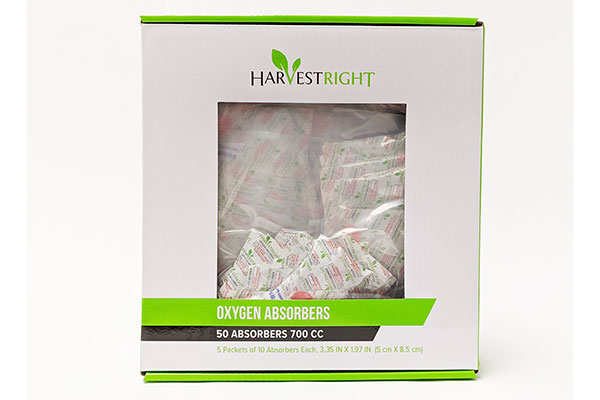 Click image to zoom in


Specifications:
700cc Absorbers
50 absorbers in 5 packets of 10 absorbers.

Oxygen Absorber Packets
700cc
OrhOXY003
Qty:
$

Oxygen absorber packets remove all or most of the available oxygen in sealed food packages. Protect your bulk foods from bugs, moisture, and rot when oxygen absorber packets are used in conjunction with mylar food bags. Two absorbers are recommended for 10 x14 storage bags. 50 absorbers in 5 packets of 10 absorbers. We also offer 300cc Absorbers. See our Oxygen Absorber Packets page.

We also offer Mylar Food Bags & a Rubber Mallet Hammer for your food storage set.
Your order ships same day if ordered before 2 pm EST Monday-Friday to arrive anywhere in the Contiguous United States within two to seven business days of our receiving your order. This item may be shipped to Canada, Alaska, Puerto Rico and Hawaii and arrives within eight to fourteen days.