Hand Painted Cat Bowl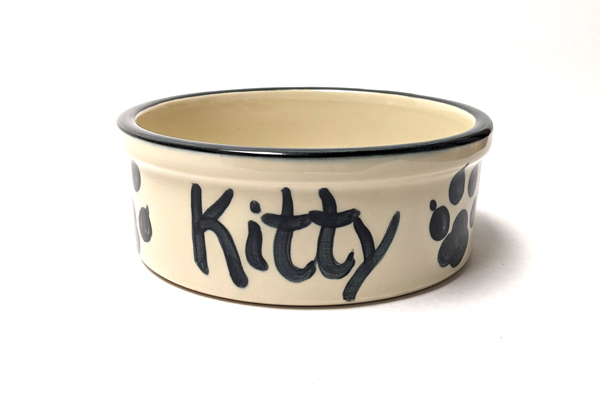 Click image to zoom in


Dimensions(inches):

Height: 2 1/2 inch
Diameter: 7 1/2 inch


Hand-painted Ohio Stoneware cat bowl is a perfect blend of artistry and functionality. Crafted from durable stoneware clay in Ohio, this pet bowl is built to last. The stoneware itself is lead-free and safe for cats, making it a healthy choice for their meals. No more sliding the bowl through the house, its weight and stability prevents spills and slips that ensures a mess-free dining experience for your pet. Upgrade your cat's eating setup with this hand-painted Ohio stoneware cat bowl, where functionality meets artistry, and every meal becomes a work of art.
Your order ships same day if ordered before 2 pm EST Monday-Friday to arrive anywhere in the Contiguous United States within two to seven business days of our receiving your order. This item cannot be shipped to Canada, Alaska, Puerto Rico and Hawaii.