Handy Paint Pail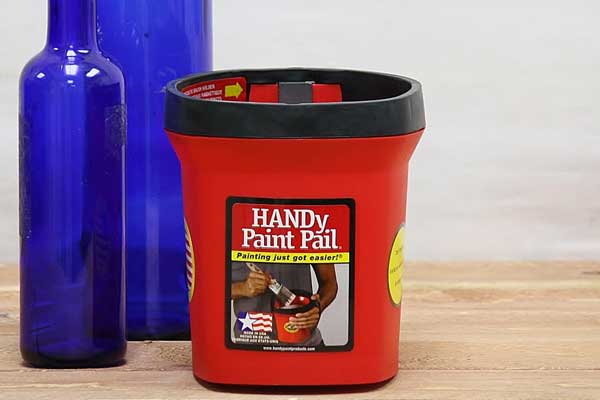 Click image to zoom in


Dimensions(inches):

Height: 6 1/4 inch
Top Width: 5 5/8 inch
Top Length: 6 1/4 inch
Bottom Width: 4 1/2 inch
Bottom Length: 5 inch

This small paint bucket features an adjustable hand strap for maximum comfort and all-day endurance. It also has a magnetic brush holder to reduce the hassle and mess of setting down your bucket. It is made of rugged, easy-to-clean plastic and will last for years, especially when equipped with these disposable liners. This 1 quart paint pail is solvent resistant and is safe to use with any paint or stain.
Your order ships same day if ordered before 2 pm EST Monday-Friday to arrive anywhere in the Contiguous United States within two to seven business days of our receiving your order. This item may be shipped to Canada, Alaska, Puerto Rico and Hawaii and arrives within eight to fourteen days.