Metal Planting Pails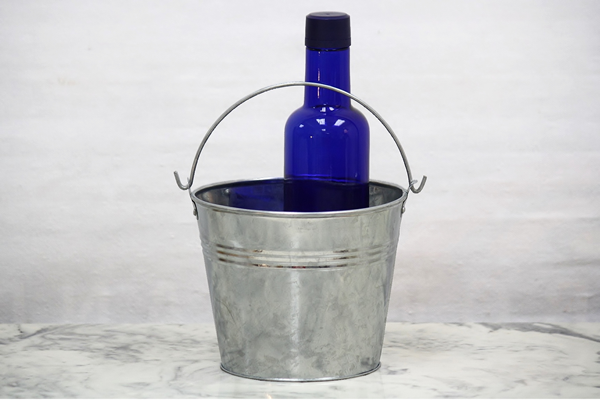 Click image to zoom in
Click color to select a different color


Dimensions(inches):

4.875 height
8 handle height
6 top diameter
4.375 bottom diameter
Your order ships same day if ordered before 2 pm EST Monday-Friday to arrive anywhere in the Contiguous United States within two to seven business days of our receiving your order. This item may be shipped to Canada, Alaska, Puerto Rico and Hawaii and arrives within eight to fourteen days.
(2 reviews)

Select Color:


These traditional galvanized buckets come in a variety of colors and styles to match any floral arrangement. They can also be used as decorative bucket planters for herb and flower gardens or as beautiful gift baskets. Learn more about planting in metal buckets here. A creatively labeled Vintage Chalkboard Bucket is perfect for filling with candies or small favors at your next party. Check out these similar metal flower pails in seven metallic styles.

Note: These buckets are not guaranteed to be watertight. As such, an optional plastic liner can be purchased.

Customer Reviews
Click here to add a review or comment
We needed several of these for a banquet and called in to ask several questions. They were so nice and answered every question I had. They didn't even make me hold once!