Rustic Silver Tub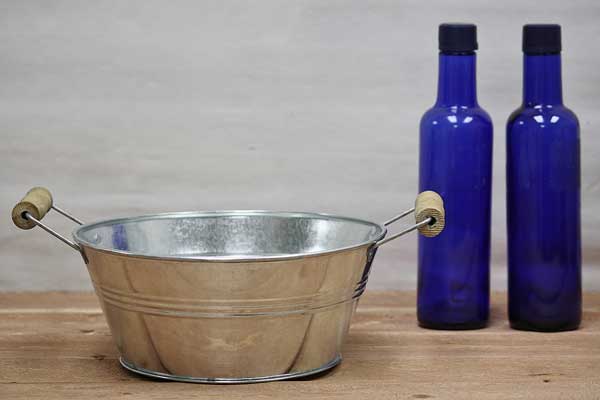 Click image to zoom in


Dimensions(inches):

Height: 3 3/8 inch
Top Diameter: 9 inch
Bottom Diameter: 6 1/2 inch
Your order ships same day if ordered before 2 pm EST Monday-Friday to arrive anywhere in the Contiguous United States within two to seven business days of our receiving your order. This item may be shipped to Canada, Alaska, Puerto Rico and Hawaii and arrives within eight to fourteen days.

This small round tub makes a wonderful decorative accent and can be used to hold your keys and other miscellaneous trinkets by your door. You could even attractively label a few buckets for each of your family members to use! If you need a quick centerpiece, use this bucket along with some silk flowers or painted pine cones to decorate your table!

Note: This bucket is not guaranteed to be watertight.

We also offer colored tubs to add variety to your display.