Tin Trays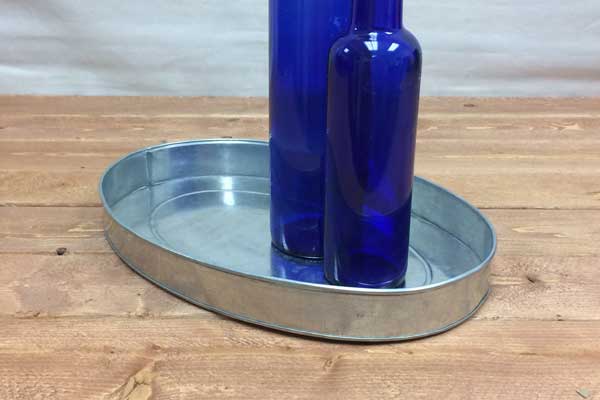 Click image to zoom in
Click style to select a different style


Dimensions(inches):

9x9 Square
Height: 2 inch, Length: 9 inch, Width: 9 inch
13x9 Rectangle
Height: 2 inch, Length: 13 inch, Width: 9 inch
13x9 Oval
Height: 1 3/4 inch, Length: 13 inch, Width: 9 inch

With a tray everything looks better. Do you hate clutter? We do too. But let s face it, it s almost impossible to avoid entirely. While the best solution would be to hire a maid (and a personal secretary), take the more affordable route and have lots and lots and lots of trays.

Our Tin Trays style and organize clutter on coffee tables, bathroom countertops, pillow stools, the end of beds, or on your couch do wonders for turning masses of papers and magazines into a chic stacks and providing that perfect spot for a plant or vase of tulips.

Want to entertain guests? Our silver metal trays with handles are a must have. Collect your favorite bottles of wine or liquor, some glasses and (you guessed it) a tray to create your own mini bar. Use a tray to learn it s more convenient to keep some of your bathroom toiletries on the counter, as opposed to storing them out of site in a drawer or cabinet. Can be used as a food server, or to carry eating utensils from the kitchen to the dining room or outside to a BBQ.

A tray is the key to decluttering your house.
Your order ships same day if ordered before 2 pm EST Monday-Friday to arrive anywhere in the Contiguous United States within two to seven business days of our receiving your order. This item may be shipped to Canada, Alaska, Puerto Rico and Hawaii and arrives within eight to fourteen days.