2 Quart Metal Pails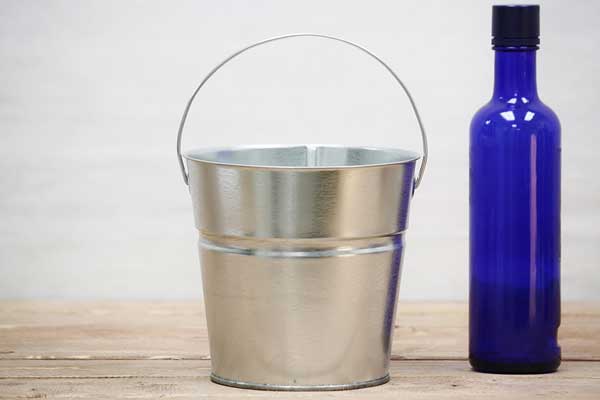 Click image to zoom in
Click color to select a different color


Dimensions(inches):

Height: 5 3/4 inch
Handle Height: 8 3/8 inch
Top Diameter: 6 1/8 inch
Bottom Diameter: 4 1/2 inch
(1 review)

Select Color:


These extremely veritable buckets are a year-round or seasonal accent for unique home organization and storage ideas inspired by color. Order in single buckets or 12 bucket case packs and let your imagination free! Simple two quart small metal pails may be ordered with an optional plastic lid that prevents spilling stored contents. The ideas for center pieces, crafts, gifts, parties, holidays, photo props, flower planters (after drilling small drainage holes), organizing cleaning supplies, home decor and other color inspired creativity with our tin buckets in 14 bold colors no limit! Need a colorful solution to store craft room items? Decorate with ribbon and flowers to create beautiful wedding decorations in your theme colors. Tie a string around the pail handles and hang an herb garden! Keep one bottle of wine on ice at the dinner table when used as your wine bucket. Try hanging metal pails in bright colors from wall hooks for organizing small toys and school supplies. Express your creativity in remarkably rustic chic party accents and storage home decor.

Attaching Handle:

Your order ships same day if ordered before 2 pm EST Monday-Friday to arrive anywhere in the Contiguous United States within two to seven business days of our receiving your order. This item may be shipped to Canada, Alaska, Puerto Rico and Hawaii and arrives within eight to fourteen days.