5 Quart Buckets With Lids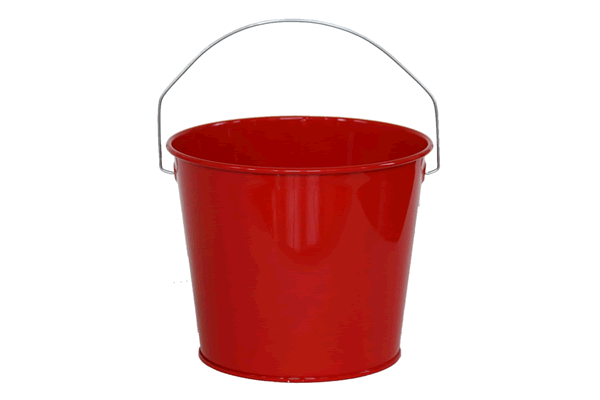 Click image to zoom in
Click color to select a different color


Dimensions(inches):

Height: 7 1/8 inch
Handle Height: 11 inch
Top Diameter: 8 5/8 inch
Bottom Diameter: 6 5/8 inch

Select Color:


These 5 quart colored metal buckets come equipped with a side handle and optional plastic lid, making them ideal for storage applications, especially because they come in a wide variety of colors. Use these 5 quart pails to creatively organize craft supplies by choosing colors to match your home or pick one color for each child's toys. There is no limit to the practical and decorative uses of these colorful storage pails, and their smooth painted finish makes attaching labels a breeze. Order in single or case pack dozen quantities. Plastic storage lids sold separately.

For larger options, explore our colorful 10 quart buckets and 4 gallon large colorful metal buckets.
We also carry smaller 2 quart colorful metal storage pails.

Attaching Handle:

Your order ships same day if ordered before 2 pm EST Monday-Friday to arrive anywhere in the Contiguous United States within two to seven business days of our receiving your order. This item may be shipped to Canada, Alaska, Puerto Rico and Hawaii and arrives within eight to fourteen days.