Metal Storage Bins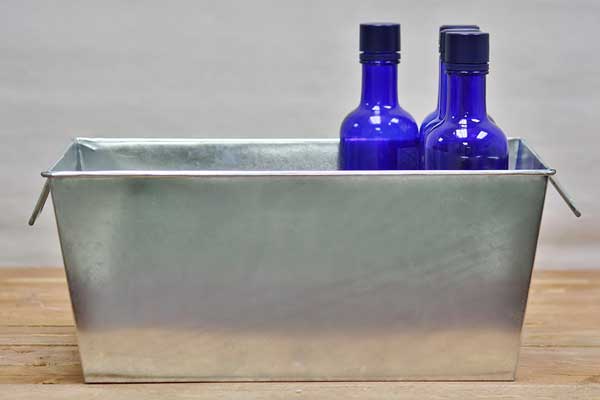 Click image to zoom in


Dimensions(inches):

Height: 6 1/8 inch
Top Length: 14 inch
Top Width: 10 inch
Bottom Length: 12 inch
Bottom Width: 8 1/2 inch
(1 review)


These simple metal bins an amazing addition to your home! They can be filled with magazines, toys, craft supplies, loose papers, or filing folders. Their classic shape allows them to fit into any decoration scheme and serve whatever purpose you can think of. Missing a cooler for your outdoor party? Just add ice and drinks to this tub! We also offer a similar tub to add a bit of variety to your decorations.

Note: These buckets are not guaranteed to be watertight. As such, an optional plastic liner can be purchased.

You might also like:
Small square herb planters in copper and galvanized.
A nice square vintage bucket.
Or Square galvanized planting buckets in two sizes.

Your order ships same day if ordered before 2 pm EST Monday-Friday to arrive anywhere in the Contiguous United States within two to seven business days of our receiving your order. This item may be shipped to Canada, Alaska, Puerto Rico and Hawaii and arrives within eight to fourteen days.