Ceramic Bottles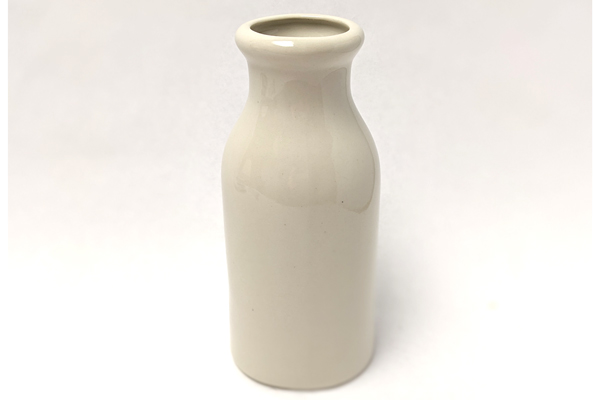 Click image to zoom in


Dimensions(inches):

Height: 7 inch
Diameter: 3 1/4 inch


These beautiful ceramic bottles enhance beverage drinking experiences and double as attractive dinner glasses. The unadorned stoneware glaze finish lends an aesthetic to the process of drinking and preparing food; clay was one of the first materials used to craft vessels for food and liquids. The heavy build is gratifying and credible, resonating with chefs and guests on an almost primal level. They have been, and still are, simple utilitarian vessels. They can be used over and over, and often won't break even if dropped on a hard floor. With no lead or harmful chemicals - stoneware bottles are 100% made in America. These old-fashioned-milk-bottle-inspired ceramic bottles set an inviting dinner table. Yes, it goes with everything and will quickly become your go-to flower vase. The glaze finish makes it very easy to clean. Superior quality ceramic bottles are are dishwasher, microwave oven, conventional oven, freezer and food safe. the natural process of clay pottery makes each piece unique. We also have these classic glass milk bottles and old whiskey jugs.
Your order ships same day if ordered before 2 pm EST Monday-Friday to arrive anywhere in the Contiguous United States within two to seven business days of our receiving your order. This item cannot be shipped to Canada, Alaska, Puerto Rico and Hawaii.