4 Gallon Bucket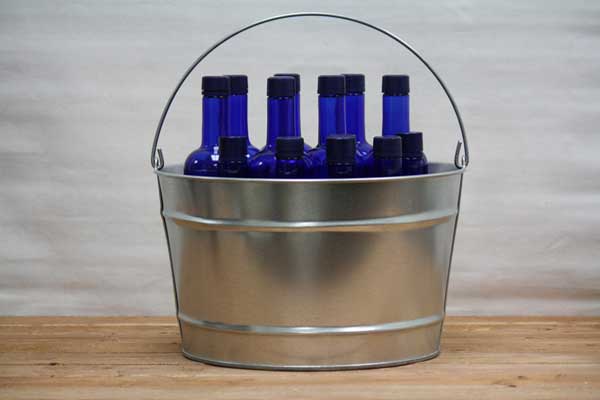 Click image to zoom in
Click color to select a different color


Dimensions(inches):

Height: 8 1/4 inch
Handle Height: 15 inch
Top Diameter: 13 5/8
Bottom Diameter: 11 3/8

Select Color:


Ideal for crafts, gift baskets, decorative arrangements, or more! The possiblities are endless when it comes to the uses for this small copper colored bucket. These 16 Quart Colored Buckets make timeless organization in your playroom a snap! Order single buckets or in case packs of 8. Manufactured in the USA.

Note: Although already watertight, to ensure a lasting watertight seal for heavy use we recommend sealing the interior with a clear calk and allowing to dry before use.

We also stock colorful metal buckets in other sizes: 2 quart metal buckets, 5 quart metal buckets, and 10 quart metal buckets. All of these options come in 16 colors!
See the more-durable 16 quart hot dipped galvanized steel bucket here.
Your order ships same day if ordered before 2 pm EST Monday-Friday to arrive anywhere in the Contiguous United States within two to seven business days of our receiving your order. This item may be shipped to Canada, Alaska, Puerto Rico and Hawaii and arrives within eight to fourteen days.