Oval Tin Buckets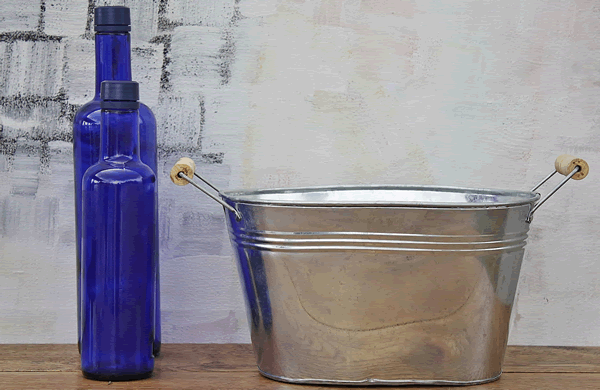 Click image to zoom in
Click color to select a different color


Dimensions(inches):

Height: 6 inch
Overall Height: 7 inch
Top Width: 8 inch
Top Length:10 1/4 inch
Bottom Width: 5 1/2 inch
Bottom Length: 8 inch
Overall Length: 13 inch
Your order ships same day if ordered before 2 pm EST Monday-Friday to arrive anywhere in the Contiguous United States within two to seven business days of our receiving your order. This item may be shipped to Canada, Alaska, Puerto Rico and Hawaii and arrives within eight to fourteen days.

Select Color:


These unique buckets feature two rustic wooden handles and come in four classic colors. They can hold up to ten standard drinks, making them the perfect addition to your next get-together. Use a few different styles to serve your guests, who will certainly appreciate your creativity! Afterwards, these buckets can be used to store magazines or small books, or as a small washtub planter.
Check out our full line of oval metal tubs here.

Note: These buckets are not guaranteed to be watertight. As such, an optional plastic liner can be purchased.